Location:  Ellensburg, WA
Brewery: Whipsaw
Reason: I love Eburg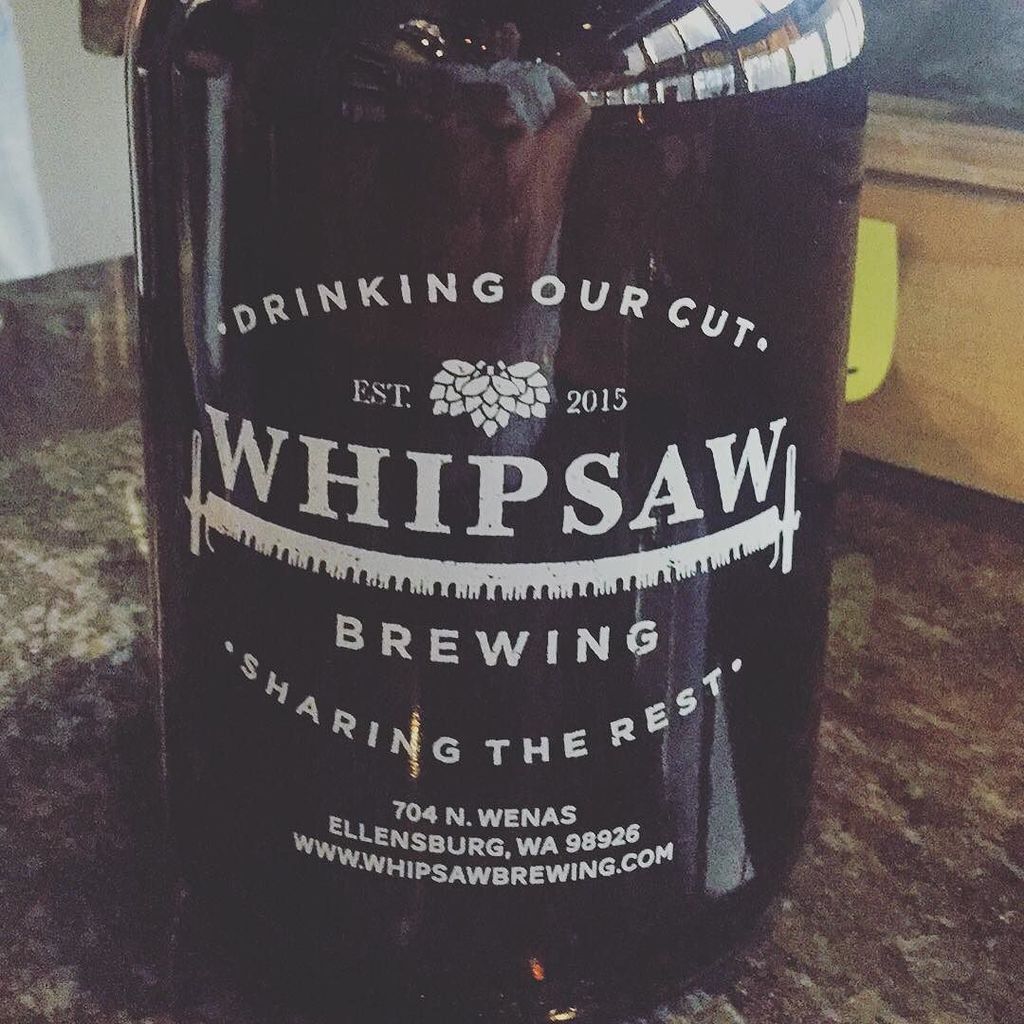 Whipsaw:  a saw with a narrow blade and a handle at both ends, used typically by two people.
I love breweries that have themes. Not over the top, but something to base their logos, beer names and decor after.  The idea of naming it after a logging tool is awesome.  We've seen the outdoor theme before and it works with beer.  Beer has always been the working mans drink and there is nothing more manly than cutting down a tree.
I was told by a buddy that I had to go to this brewery.  His exact words were, "It's just as good as Iron Horse."  Now I love Iron Horse, so I was a bit skeptical going in.  The brewery is on Wenus drive in Ellensburg (just giggle and let's move on).  From the outside it looks like a brewery. A lot of outside seating a food truck right next to it and wood decor all throughout. A very nice setup.
The beer was good.  Since I was driving back to Seattle after this stop, I couldn't have a lot, but I did fill up two squeelers to take home (It's important to always keep a squeeler in your car… For emergencies.)  Sam tried the IPA and I went for the pale, then we took home the blackberry wheat and stout.  All 4 beers were delicious. I know we talked about it at length on our Podcast – but its always good to go over it again here. The Nelson IPA and Stump blower were the ones that stood out for me.  Both had a great balance of hops and body with a slight citrus finish.  The blackberry wheat wasn't over powering or too sweet, which can be a problems at time. It tasted like a refreshing wheat with a hint of blackberry, a pleasant surprise.
Check out Whipsaw. Check out Ellensburg. It's worth it.